The China Materials Congress 2019 is scheduled to be held in Chengdu, Sichuan Province on July 10-14, 2019. The conference was initiated and hosted by the China Society for Materials Research.
Zhengzhou Kejia Furnace Co.Ld will taking our cvd equipment, rotating tube furnace and other equipment to participate in the exhibition.
Sales on the exhibition Now! Up to 20% Off with immedaitely order!

Return £€10000 once your order over £€50000.
Exhibition number: F39
Date/Adress: July 11-13,2019 / Western China International Expo Center,Chengdu China


About the exhibition website:

http://www.ciamite.com/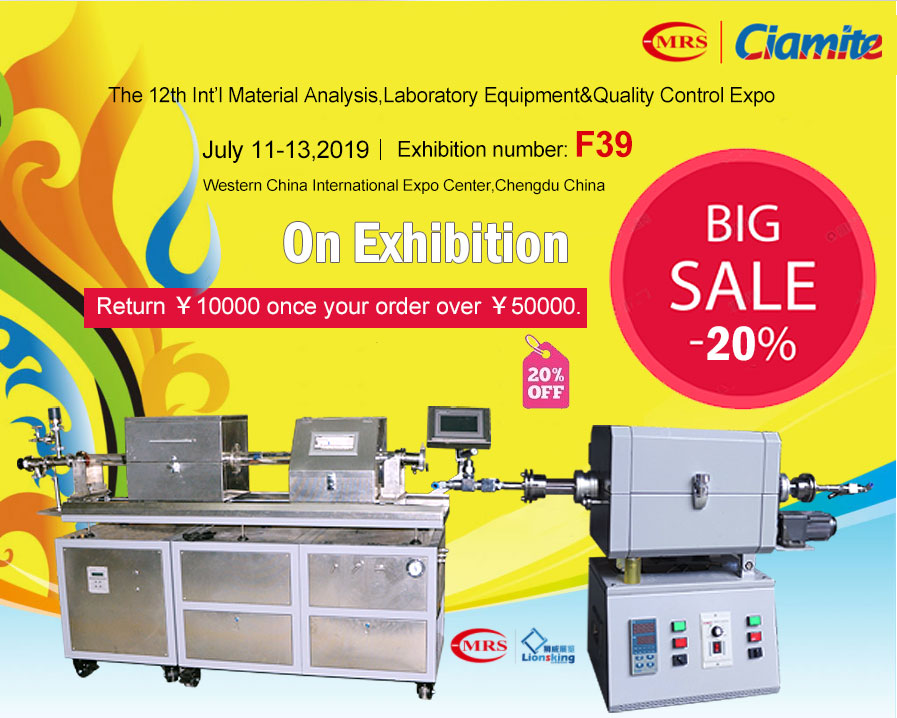 Welcome to participate our exhibition. The discount on the exhibition is very big, I believe you will like it. We are waiting for you at the exhibition.