Features:
1. Long-time Operation Temperature: 1700℃.
2. Maximum energy efficiency is achieved by surrounding the chamber with thermal-efficient graphite felt insulation layer.
3. Lower temperature in outside case.
4. PID automatic control via current limiting phase angle fired the resistor, e.g. SCR(Silicon Controlled Rectifier).
5. Widely used in the heat treatment of metallic material in coarse vacuum, in reducibility or protective atmosphere.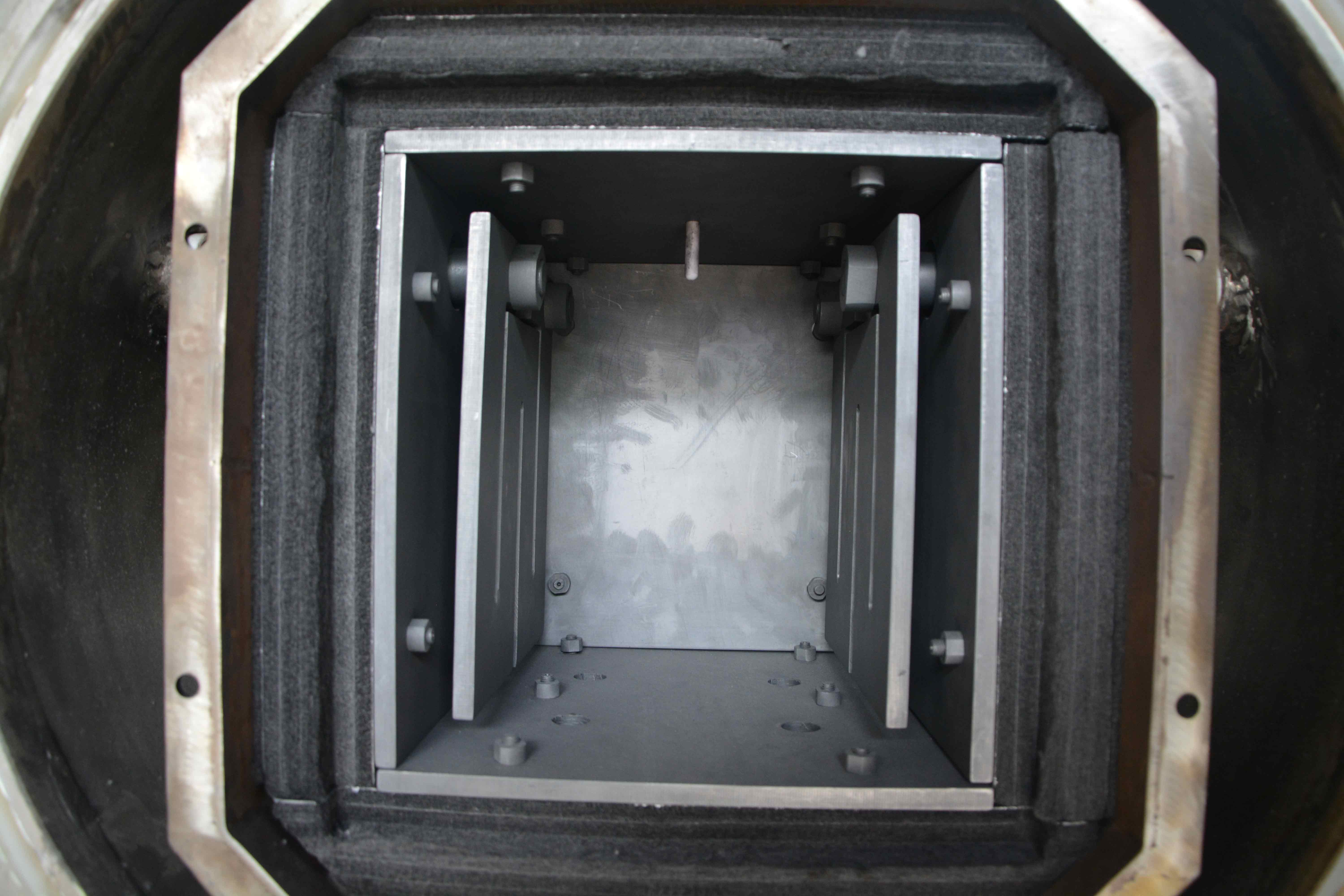 Description:
Model
PT-V1700-3.4L
Structure
Outside shell
Carbon steel
Insulation layer
Graphite Felt
Heating element
Graphite
Chamber Size (mm)
150x150x150mm
Working Temperature
1600 ℃
Max. Temperature
1700 ℃
Temperature Accuracy
+/-1 ℃
Thermocouple
B-type
Temp. Control
Yudian
30 steps programmable
PID automatic control
Vacuum Degree
10pa
Pressure rising rate
≤10-20pa/h
Vacuum pump
Rotatory vane vacuum pump
Model: 2X-15
Speed: 15 L/s
Power: 1.5 Kw
Vacuum gauge
High-accuracy Digital vacuum gauge
3.8x10-5 to 1125 Torr.
Brand: Inficon
Max. Power
15 Kw
Working Voltage
AC440V, Three Phase, 60Hz
(or according to your requirement)
Accessories
Crucible, gloves, crucible tong, Allen key, and so on.
Furnace Price
18000 USD
Transportation by sea
400 USD
Total C&F Price
18400 USD
Customization is available!